Welcome to the home learning section!
Click on the Logo to take you to our You Tube Channel....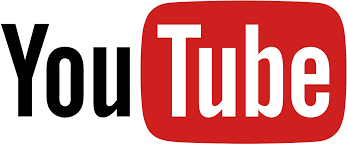 Providing Remote Learning - Parents Information
Please click the Primary, Secondary and 6th Form links on the homepage or the 'Parents & Carers' tab above to see the weekly home learning plans for each department.
We understand that the majority of pupils will not be able to access remote education without significant adult support and we want to work with families to deliver an accessible and manageable remote learning offer. Your feedback on the home learning resources will help us to develop our approach.
In addition to the weekly home learning plans, below you will find links to other resources we hope you will find useful. These include:
Learning resources

Communication resources

Social and emotional wellbeing resources

Sensory and physical resources

Covid-19 resources

Online safety resources
Learning resources
Art Isolation Project - An artist called Kazza Belle had been due to come into school to work with 6th Form to create an art piece for the station which we will hopefully arrange for another time. In the meantime she has started an Isolation Project which students may like to get involved with. You can download and print out a gem template from the link below and fill it in with all the things you love in paint, pen, collage etc. they will then be put up in local railway stations.
http://downtheline.org.uk/projects/be-a-gem/?fbclid=lwAR0joAKLOmHCglodP1RsY6sldf2uqEKJvg6rMG26fNFO08DRvGQWFAgAX6k
ASDAN have some free resources for Home Learning for Sixth form Towards Independence Learners
https://www.asdan.org.uk/resources/free-resources
BBC Bitesize has a mixture of educational videos, games and activities.
https://www.bbc.co.uk/bitesize
Book Trust have some lovely interactive stories, available here:
https://www.booktrust.org.uk/books-and-reading/have-some-fun/storybooks-and-games/?fbclid=lwARlyhpUrSTKx4a4SFke-PmZhRWhLIUn_Oto60c7XZwyuLxD9A8JPBjvYU
BP Educational Service - Bring the world of science, design and technology alive for pupils with BP's engaging resources and online activities
https://bpes.bp.com/?utm_campaign=1358369_Nsp-crm-005-pri-covid&utm_medium=email&utm_source=Accessability%20Marketing%20Limited&dm_i=4C7I
Crick Software have some free online games and Clicker 6 activities available at:
https://www.learninggrids.com/uk/clicker/collections/at-the-zoo?tm source=emailmarketing&utm medium=email&utm campaign=uk free access clicker teachers and parents 3&utm content=2020-04-14
Fun phonics has free digital downloads:
https://www.funphonics.education/shop/?jet-smart-filters=woocommerce-archive/default&_tax_query_product_cat%5B%5D=23
HelpKidzLearn has accessible software, enabling children of all abilities to play, develop and achieve.
Hungry Little Minds is a government website with ideas for activities for young children:
https://hungrylittleminds.campaign.gov.uk/
Oak National Academy are releasing daily video lessons on behalf of the government:
https://www.thenational.academy/

Out of the Ark Music are releasing a daily song with activities linked to it for free, at the moment:
Oxford Owl has a range of free e-books, guides to phonics, English activities and Maths activities:
https://www.oxfordowl.co.uk/for-home/
Phonics play has free online phonics games for the moment:
https://www.phonicsplay.co.uk/
Pobble an online community designed to improve writing:
Soundabout will be doing live music sessions from Facebook aimed at children with PMLD and SLD:
https://www.soundabout.org.uk/
Twinkl is a website with a wide range of teaching and learning resources, on almost every topic you can think of! This is available for free at the moment for parents and carers, while they are at home including printable worksheets, on-line stories and power point presentations:
White Rose Maths is a website with lots of maths ideas. They will be releasing video tutorials on a weekly basis:
https://whiterosemaths.com/resources/
Communication resources
Chatter Pack - this link has an excellent array of free speech, language and communication resources
https://chatterpack.net/blogs/list-of-free-speech-language-communication-and send-resources-for-schools-and-parents-carers
Makaton have some free resources available. To practice signing at home:
https://www.makaton.org/shop/shopping/browseStore/Free-resources

Singing Hands have YouTube videos to teach how to sing and sign nursery rhymes and popular songs:
https://www.youtube.com/user/SingingHandsUK
Tiny Little People has online and practical activities designed to help boost young children's communication at
https://www.bbc.co.uk/tiny-happy-people


Social and emotional wellbeing resources
The PSHE association are developing some resources for home learning about healthy sleep habits and dental hygiene, which are available using the link:
https://www.pshe-association.org.uk/content/home-learning-resources
Action for Happiness lots of resources and monthly opportunities for practising techniques to maintain good mental health:
https://www.actionforhappiness.org/
Mentally Healthy North Yorkshire website has lots of links and ideas to support mental health and wellbeing at home:
https://www.thegoto.org.uk/

Wellbeing at home - We know that being at home for a prelonged period can be difficult, frustrating and lonely for some people and that you ar other household members may feel low. It can be particularly challenging if you do not have much space or access to a garden.
It is important to remember to take care of your mind as well as your body and to get support if you need it. Stay in touch with family and friends over the phone or on social media. There are sources of support and information that can help, such as the Every Mind Matters website https://www.nhs.uk/oneyou/every-mind-matters/
Useful Resources for helping CYP during Social Distancing

CYP Mental Health Clinical Network links for support
Support for parents following school closures due to Covid 19:

Parent support
Sensory and physical resources
Some ideas for sensory trays are available here, which may include bits and bobs you already have at home:
https://theimaginationtree.com/stay-at-home-survival-guide/

OT Plan an ideas search engine for skills using common household materials.
Inspire pupils to discover the importance of a healthy, balanced diet, building a love for fruit and vegetables with BEAR's free and exciting resources
https://nationalschoolspartnership.com/initiatives/bear/?utm_source=NSP&utm_medium=email&utm_campaign=NSP&utm_content=COVID&dm_i=4C7I,T44H,5KAV02,3IBEG,1
The Great Indoors, creative indoor activity ideas from the Scouts. Activities will keep your pupils learning new skills and having fun in the home
https://www.scouts.org.uk/the-great-indoors/?utm_source=NSP&utm_medium=email&utm_campaign=NSP&utm_content=COVID&dm_i=4C7I,T44H,5KAV02,3IBEH,1
Cosmic Kids Yoga. A range of yoga routines:
https://www.youtube.com/user/CosmicKidsYoga
Sticky Kids is a music and movement based initiative. The link to the movement podcast is:
https://stickykids.podbean.com/

Real PE - PE website with videos and ideas:
http://www.healthylearningtorbay.co.uk/news/jasmines-journey/

Change4life. An NHS website with activities, recipes and exercise routines:
https://www.nhs.uk/change4life/activities

NYCC Outdoor Learning Service are providing ideas on a daily basis for learning at home via their Facebook page:-
https://www.facebook.com/1625517704408301/posts/3290109461018363/
Covid-19 resources
Helping pupils understand the importance of washing their hands:
https://nationalschoolspartnership.com/initiatives/handy-helpers/?utm_source=NSP&utm_medium=email&utm_campaign=NSP&utm_content=COVID&dm_i=4C7I,T44H,5KAV02,3IBEG,1
Hygiene Makaton signs:

Makaton signs

Sensory considerations for washing hands :

Hand washing

Recognising the symptoms for people with SPD :

Recognising symptoms for people with SPD

Place 2 Be information for adults about how to talk to children about coronavirus:
https://www.place2be.org.uk/about-us/news-and-blogs/2020/march/coronavirus-information-for-children/?fbclid=IwAR2DUWj_fMSmIc5eHJKdbxGvqX492a2vp3j8WhUOVUr0fQu6QtoEL_hUXlE#

Public Health England resources on hygiene and reducing the spread of germs:
https://campaignresources.phe.gov.uk/schools?fbclid=IwAR3_PdWydVkUfxkAqlWt1Qtzsfk5vbKRPs9wS_QnYV6-vG8q9QfdV0Gcd1w

Coronovirus story a helpful guide for children about what is going on in the world and why:
https://www.mindheart.co/descargables
Story explaining the Corona Virus:
Online safety resources
The CEOP's website has a range of home learning resources about staying safe on line at:
Information in Arabic :

Stay at home guidance for households with possible coronavirus
Learning Resources - https://www.nsead.org/coronavirus/remote-resources/reception
Some social Stories - https://www.autismlittlelearners.com/2020/06/a-big-part-of-school-for-younger.html
A list of Home Learning websites:

Home Learning websites

Government guidance for parents and carers on supporting their children's education during coronavirus (Covid-19)
For children with special educational needs and disabilities: https://www.gov.uk/guidance/help-children-with-send-continue-their-education-during-coronavirus-covid-19

For children aged 2 - 4 : https://www.gov.uk/guidance/help-children-aged-2-4-to-learn-at-home-during-coronavirus-covid-19
For primary school aged children: https://www.gov.uk/guidance/help-primary-school-children-continue-their-education-during-coronavirus-covid-19

Home Learning January 2021