It gives me great pleasure to welcome you to Springwater School, I hope that our website gives you a valuable insight into what we do and how we meet the needs of students we educate and care for.

Guide for Remote Learning
Click on the Logo to take you to our You Tube Channel....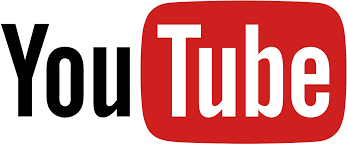 Providing Remote Learning - Parents Information
About Springwater School
Springwater is a North Yorkshire Local Authority special school based in Starbeck Harrogate. We have a warm and welcoming community of staff, pupils and volunteers who strive to make each other feel part of our community. We are well situated within starbeck with access to shops and local community facilities a short walk from school.
We serve a large catchment area from Selby to Harrogate and Ripon, with 71 pupils currently attending from both urban and rural areas.
What we do
Our school educates and cares for pupils aged two to nineteen years with an Education Health Care Plan, with a wide range of learning difficulties including:
Moderate, severe and complex learning difficulties
Profound and multiple learning difficulties
Speech, language and communication difficulties
Physical, sensory and medical needs
Social, emotional and behavioural difficulties associated with other diagnoses e.g. Autism
Autism Spectrum conditions.
Our Facilities
The school environment is designed to enable pupils to enjoy their learning in well equiped classrooms, sensory spaces and our pool. Further afield pupils take part in off site educational visits. We organise these visits to help pupils learn and develop in unfamilier environments, life is never static or dull.
We are excited to announce that our outside spaces are to undergo a complete refurbishment where the needs of all students can be met. In addition we are aiming to create a rebound centre in a new purpose built facility. These developments are due for completion by October 2018.
Our Ethos
The school ethos is to 'ACHIEVE' this underpins all our learning and values. We are committed to the idea that all parents, pupils and staff strive to promote our values.
In the 2015 Ofsted inspection Springwater school retained it's outstanding grading
"Teaching is outstanding. Teachers and teaching assistants are highly skilled in working with pupils with severe and profound learning difficulties" -Ofsted 2015
We are also proud to be one of a select number of schools worldwide to be not only accredited by the National Autistic Society but to have maintained this through further accreditation audits.
Visit Us
If you are considering Springwater School for your child, there is no better way to experience our community than by a visit with us. If you would like to arrange a visit or discuss any aspect, please contact me on 01423 883214 or at This email address is being protected from spambots. You need JavaScript enabled to view it.
Sarah Edwards
School of Sanctuary
Springwater School is committed to becoming a School of Sanctuary. This means that our school is a safe and welcoming place for all, especially those seeking sanctuary. This could be people whose lives were in danger in their own country, who have troubles at home or are just looking for a space of safety. If you would like more information on the School of Sanctuary scheme, please visit the website: https://schools.cityofsanctuary.org/