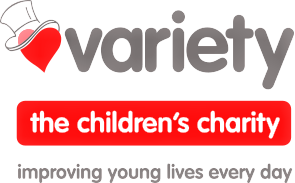 Variety, the Children's Charity, has chosen to support Springwater through the proceeds of a number of our events to include; the Yorkshire Property Awards, Crystal Event and Yorkshire Residential Property Awards.
Earlier this year, the Yorkshire region of Variety launched a Big Build initiative, whereby we have appealed to our contacts across the Yorkshire property sector to ask for their time and resources as well as their financial aid. This is with the aim of creating a state of the art sensory room (which was completed in February 2018), a purpose built rebound therapy facility and an all-inclusive playground.
Friday 26th October
The playground prior to redevelopment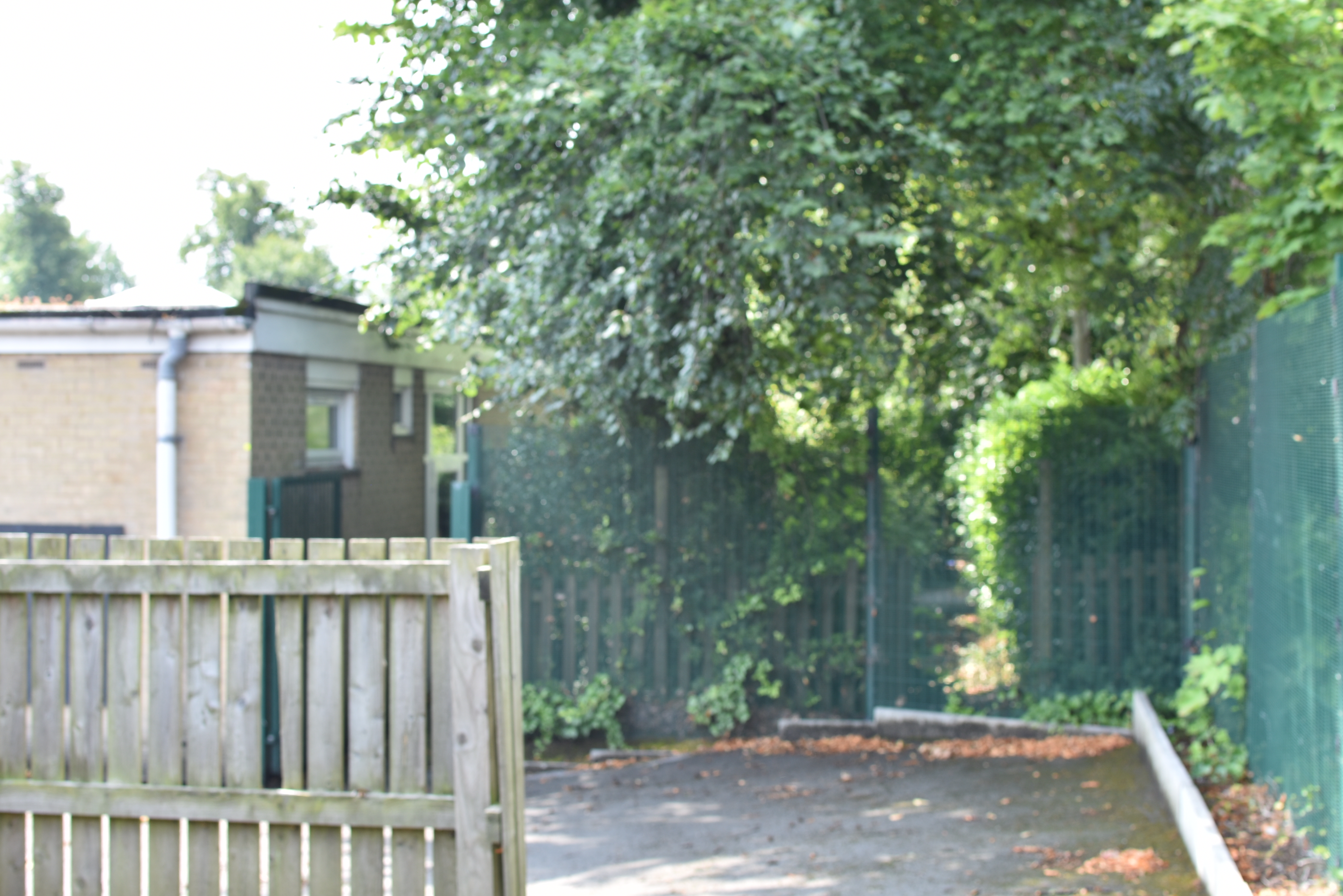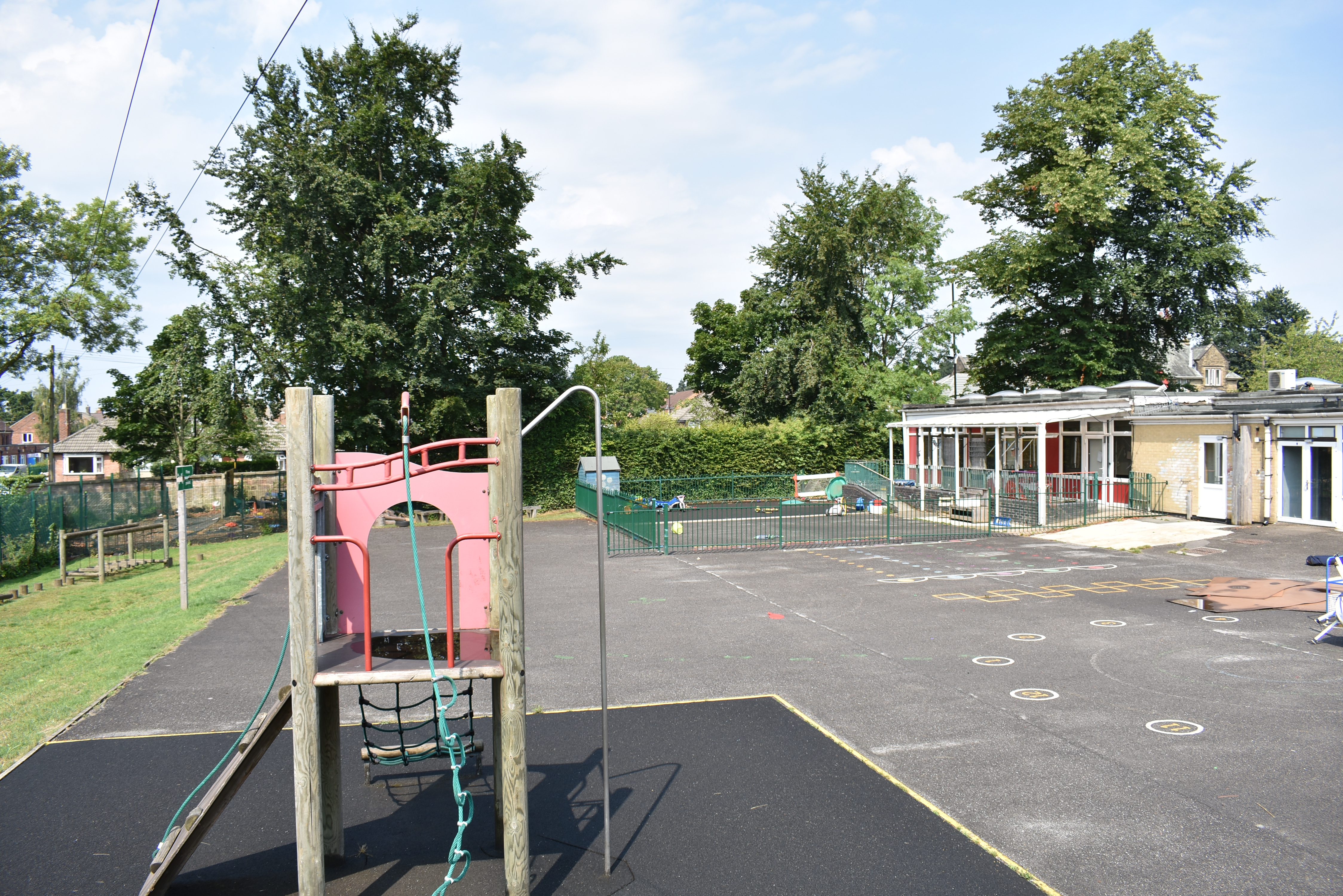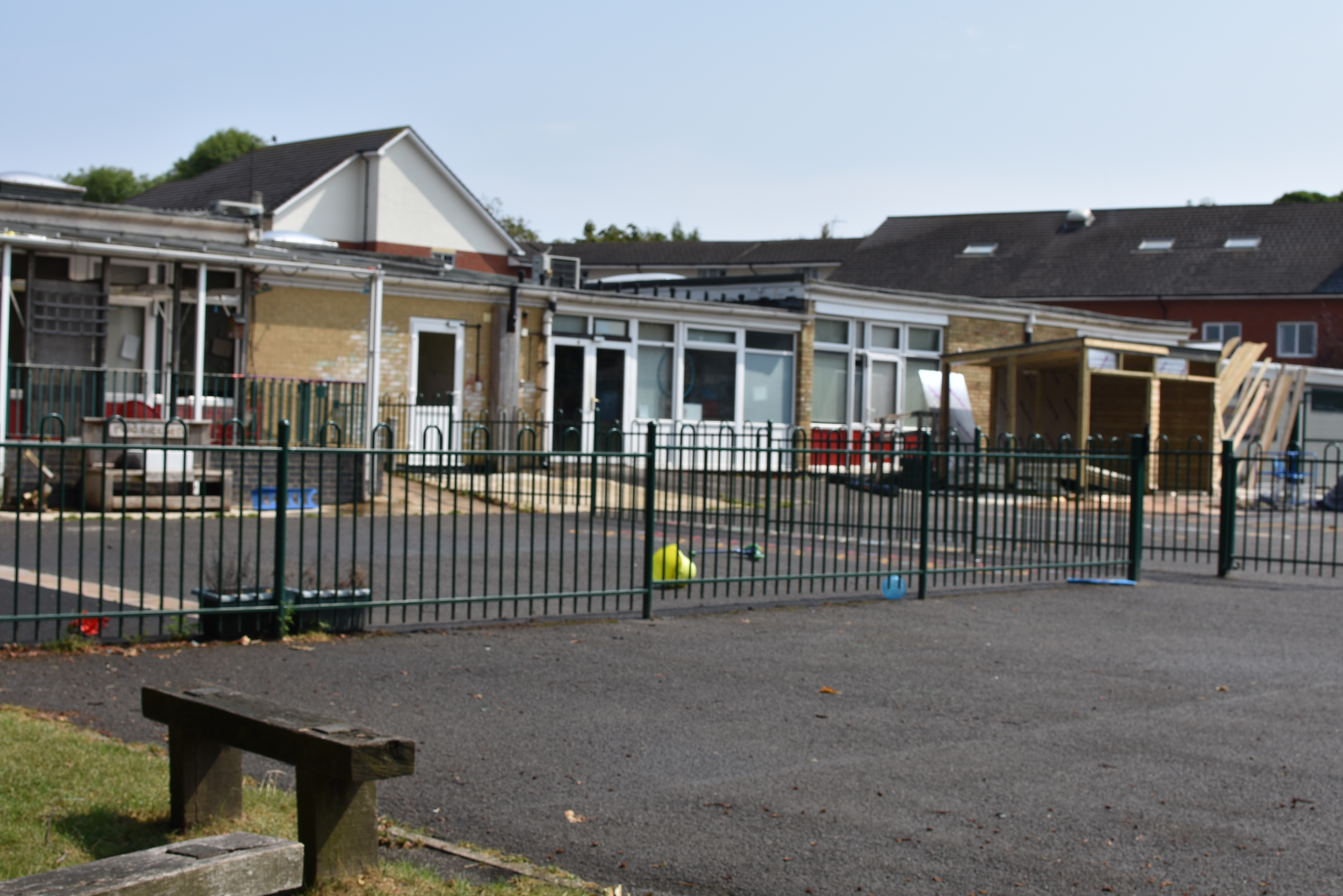 Monday 29th October 2018
With all the plans and permissions in place, we have now reached the point where development works begin.
> Foundations are being laid for the temporary Portakabin Staffroom which is located in our car park.
> The first piece of ground works equipment arrives on site at 9:00am. Lets hope the weather continues to be bright, enabling works to progress per schedule.
Day 3, Wednesday 31st October
The site strip continues apace due to the favourable weather.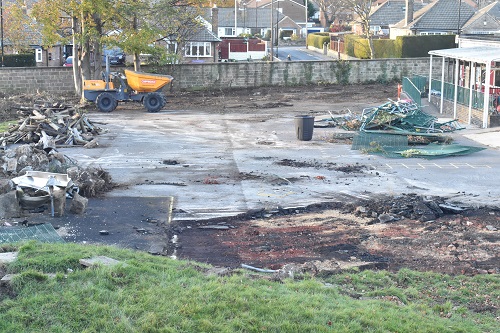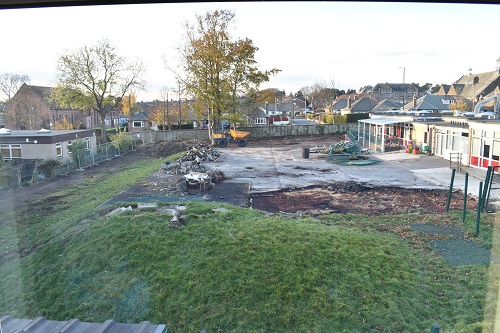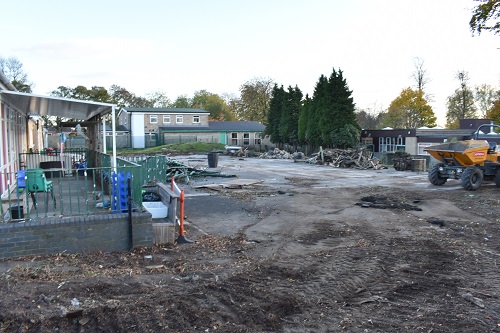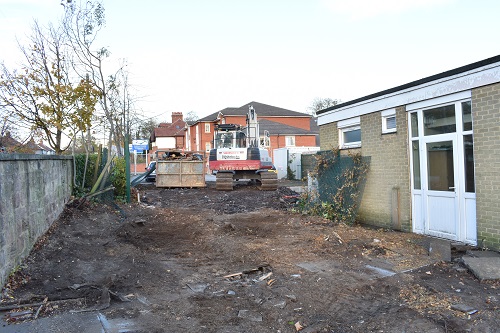 Also the temporary staffroom arrives!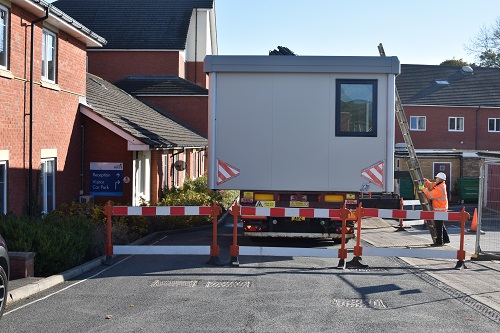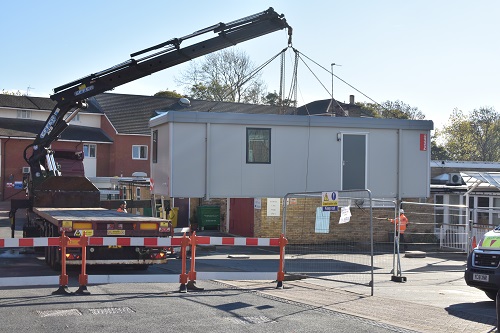 November 8th
Work is progressing to schedule with the site expected to be cleared and initial levels established by the end of next week.
Recovery of approximately 60sq metres of land has been achieved by moving our security fence to our actual boundary. This area was a no-mans land covered in brambles and debris.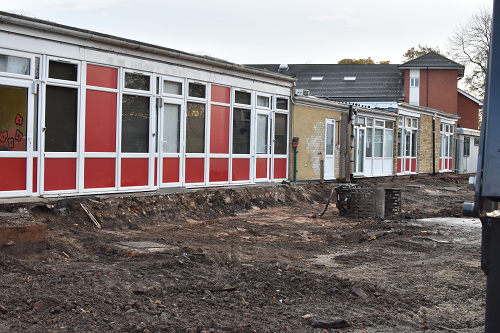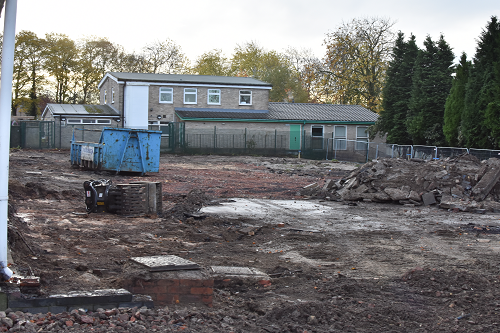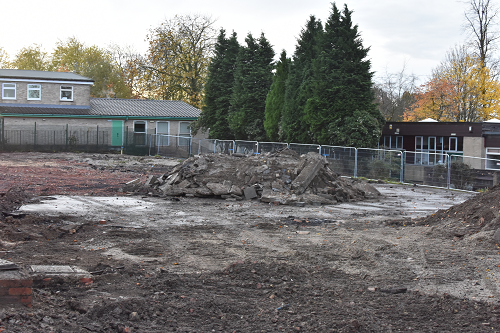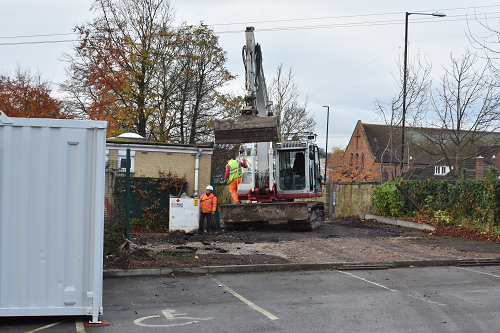 Monday 26th November
Work has started again following the very poor weather of last week.
Our boundary fence is starting to be reinstated by one of our supporters J P Wild